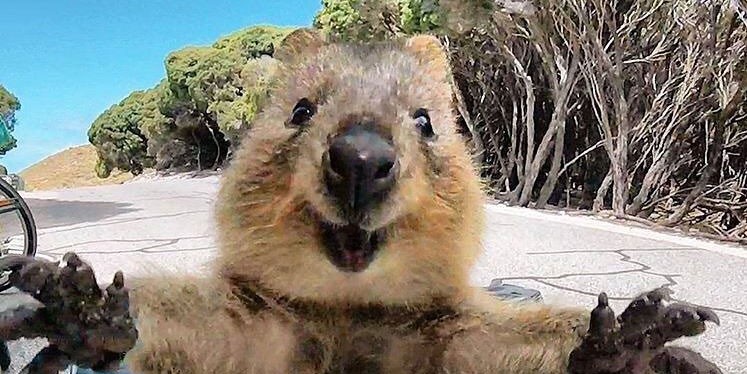 The Quokka, Setonix brachyurus, dubbed "the World's Happiest Animal" is a small marsupial, about the size of a domestic cat, found on some smaller islands off the coast of WA and in the state's South West.
There's a small colony in a protected area of Two People Bay Nature Reserve, where the critically endangered Gilbert's Potoroo is also found.
Quokkas are classified as vulnerable and are threatened by snakes, foxes, cats and dogs.